Accessing Non-Dilutive Funding
A special session for scientist entrepreneurs and the innovation community to learn about IRAP and Mitacs.
Funding that doesn't require you to give up any equity can be hard to come by. Traditional banks tend to favour big enterprises, and entrepreneurs often resort to giving up control over their business' future.
Hear from IRAP and Mitacs representatives about their programs that support innovative research with non-dilutive funding. You'll leave the session understanding how the programs operate and the resources available to scientist entrepreneurs.
Non-dilutive funding allows you to:
Retain full control of your enterprise
Spend less time worrying about venture capitalists, angel investors, or other financiers who are looking for a fast and high return on their investment
The speakers, Cynthia Shippam and Ehsan Daneshi, will share examples of how companies get funded and, through their experience at IRAP and Mitacs, provide first-hand accounts on what funding for startups looks like.
VentureLabs is hosting this session in partnership with the Charles Chang Institute for Entrepreneurship, Coast Capital Venture Connection and Genome BC.
Cynthia Shippam
Cynthia is an Industry Technical Advisor (ITA) with the National Research Council (NRC-IRAP). IRAP works with SMEs to support growth through innovation. Cynthia brings to her role as an ITA more than 20 years' experience in research, technology transfer, commercialization and intellectual property protection with SMEs. She has developed and managed intellectual property in a variety of industries, both in private practice and in-house. Her academic and professional experience (PhD, MBA, Patent Agent) provides her with a broad technical background in life sciences, including: research in agriculture and infectious disease models; assessment, protection and commercialization of novel chemical entities; bioinformatics; assay development; and medical devices.
Ehsan Daneshi
Dr. Ehsan Daneshi is a director of Business Development at Mitacs, a national government-funded not-for-profit organization that has designed and delivered research and training programs in Canada for over 20 years. With a background in Computational Neuroscience, AI/ML and Engineering Systems, Ehsan works with cutting-edge SME and multinational technology companies to develop strategic partnerships with universities and research centers to foster innovation in Canada and create value for all stakeholders involved.
Format
In-person event. Attendees are encouraged to join the event in person at VentureLabs' 11th floor concourse (#1100, 555 W Hastings St). A recording will be sent to those who cannot join in person.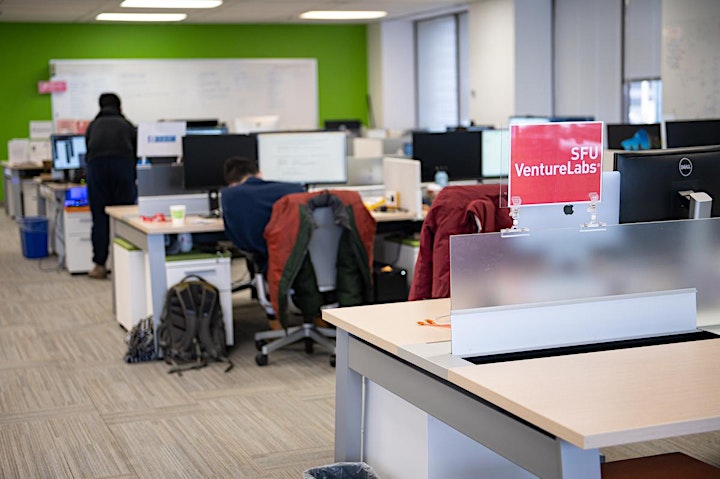 Accessing Non-Dilutive Funding
Date:
July 12 @ 2:00 pm - 3:30 pm
Location:
SFU VentureLabs (11th floor concourse)
#1100, 555 W Hastings Street, Vancouver, BC V6B 4N6
Vancouver BC

Organizer:
SFU VentureLabs