#MadeBySFU Marketplace 2020
A maker's competition for SFU product entrepreneurs to show their craft! http://bit.ly/MBSFU-marketplace
#MadeBySFU Marketplace
Shop for local products by SFU makers!
Open to the public.
The marketplace is the grand finale where #MadeBySFU competitors use everything they've learned throughout the competition to display their products in the best light.
Find unique items and get your holiday shopping done early at the #MadeBySFU virtual marketplace. You will find products ranging from apparel and DIY products to new innovations.
Follow us on Instagram @sfu_vc to stay updated on products offered at the marketplace! Keep it #MadeBySFU.
Date: November 18
Time: 11AM-2PM
Location: Online
You will receive the Zoom link to the virtual marketplace after you RSVP.
#MadeBySFU 2020
Coast Capital Savings Venture Connection and SFU Spirit Shop present #MadeBySFU, a competition celebrating product entrepreneurs from Simon Fraser University.
Application period closed.
Calling all small product businesses, crafters and DIYers at SFU! The annual competition celebrating product entrepreneurs is back. #MadeBySFU gives you the opportunity to win cash prizes and even sell your product(s) at the SFU Spirit Shop!
Whether you create and sell your own t-shirts, artwork or other types of products, you are an entrepreneur who has what it takes. Show off your unique creations in this competition!
The competition ends with the popular #MadeBySFU Marketplace (virtual in 2020) where competitors will sell their products and be judged for awesome prizes.
SFU students, staff, faculty, and alumni are eligible to apply.
Application period: September 28 – October 12
Visit bit.ly/MadeBySFU2020 for the list of prizes and more!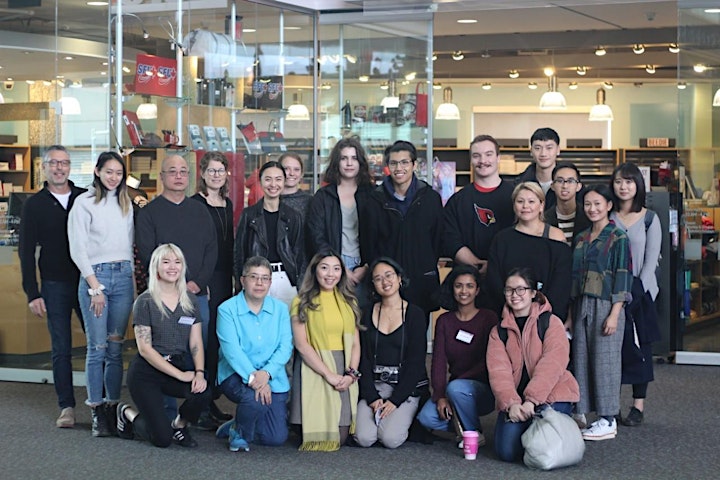 Western Canada's first university business incubator, Coast Capital Savings Venture Connection® is a university-wide incubator, entrepreneurship training program for students and recent alumni. From the initial business idea through to validation, Venture Connection® supports individuals exploring entrepreneurship possibilities. The program offers an early-stage business incubator, mentorship, co-op education terms, competitions, networking opportunities, workshops and seminars. Venture Connection® collaborates with all SFU faculties and departments, including the Beedie School of Business, the Faculty of Applied Sciences, the Faculty of Communication Arts and Technology, Work Integrated Learning and a wide-range of external partners. The program is supported by professional staff, including Mentors-in-Residence with substantial experience in a range of industries.
#MadeBySFU Marketplace 2020
Date:
November 18 @ 11:00 am - 2:00 pm
Location:

Organizer:
SFU Coast Capital Savings Venture Connection