5th Annual ACCESS TO INNOVATION Conference
Register now for the 5th annual ACCESS TO INNOVATION Conference at the Vancouver Convention Centre West!
Theme: "Innovation adoption: accelerating patient outcomes".
Stakeholders include: Academia, Health Institutions, Government, Centres of Innovation, SMEs, Multi-national Corporations, Investors and Payers.
Confirmed Speakers:
Dr Darryl Knight, VP, Research & Academic Affairs – Providence Healthcare
Dr Ehsan Karim, Assistant Professor – UBC, Biostatistician – CHEOS
Dr Stephen Yip, Medical Director – BC Cancer
More information to follow soon!
Thank you to our sponsors!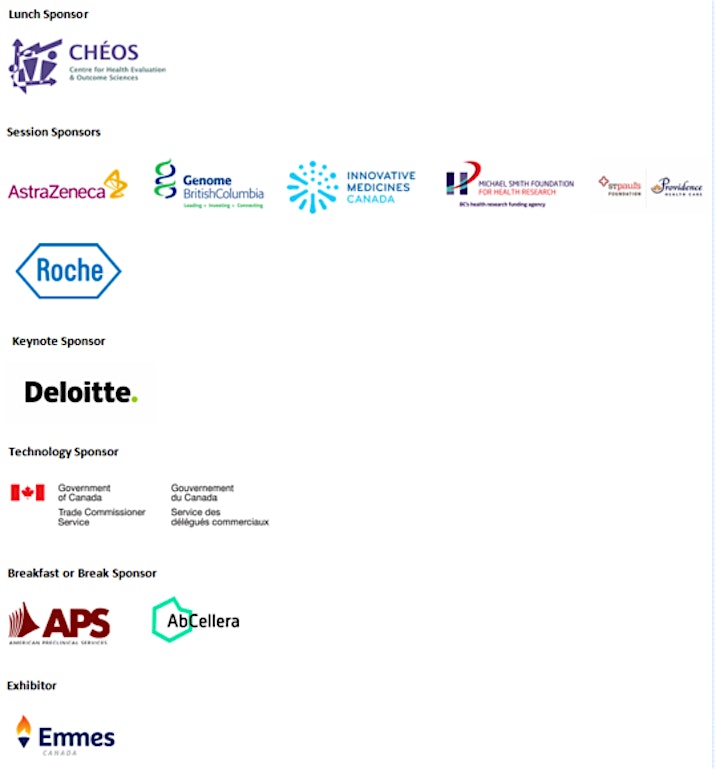 For more information, please contact:
Ryan Butt, Senior Manager, Events & Outreach,
Phone: 604 669-9909 ext. 104, Email: rbutt@lifesciencesbc.ca
Date:
February 5 @ 8:00 am - 7:00 pm
Location:
Vancouver Convention Centre West
1055 Canada Place Room 301, Vancouver, BC V6C 3E2
Vancouver BC

Organizer:
LifeSciences BC