Free Intellectual Property and Marketing Resources for Cleantech Startups
Join us to learn about intellectual property and market analysis resources for cleantech businesses.
This event will inform startup members, professors, and anyone interested in building a business in the cleantech space on how to take advantage of existing resources to help them with intellectual property and market analysis of the sector.
Michael Yusuf of the Innovation Asset Collective (IAC) will give an overview of the programs offered by the IAC which provide IP and market analysis resources to cleantech startups in Canada. The event will be moderated by Kamaldeep Singh Sembi, the Director & IP Legal Counsel of SFU's Technology Licensing Office (TLO).
This event is hosted by VentureLabs and SFU's TLO in partnership with the IAC.
Speaker
Michael Yusuf serves as a strategic thought-partner that helps drive growth and transformation at the Innovation Asset Collective. Michael has seven years of experience influencing and working collaboratively across cross-functional teams, building relationships internally and externally.
Michael has particularly been involved in the promotion of the Canadian cleantech industry across the country and is focused on projects to promote and grow ventures within this sector.
Moderator
Kam Sembi is an IP Lawyer primarily focused on leading a team at SFU to spark innovation and help guide researchers on paths to IP commercialization. This involves growing and maintaining a comprehensive patent portfolio, managing a team to engage with industry and find potential IP licensees, and educating faculty and staff on IP from the perspective of an entrepreneur.
Kam accrued five years of experience in Silicon Valley managing IP portfolios of bluechip companies including Apple and Google. Working in this environment proved invaluable to understanding the culture of innovation and best practice strategies for protection of IP assets.
Format
In-person. The event will be held at the Morris J. Wosk Centre for Dialogue. The exact room number will be sent to registrants.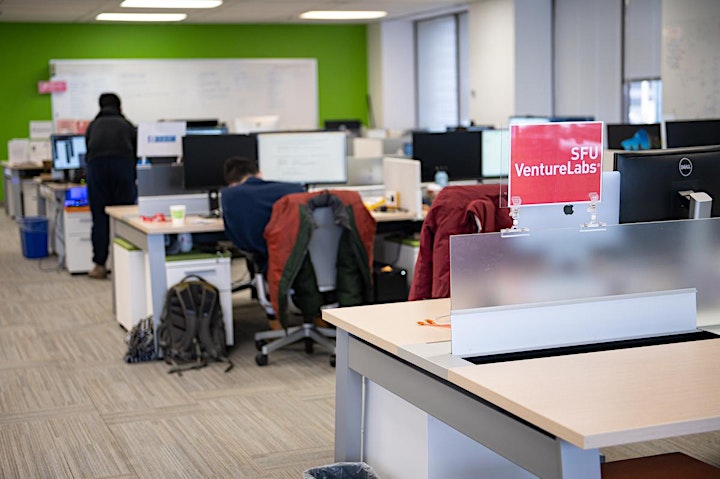 Free Intellectual Property and Marketing Resources for Cleantech Startups
Date:
June 28 @ 4:00 pm - 5:00 pm
Location:
Morris J. Wosk Centre for Dialogue
580 W Hastings St, Vancouver, BC V6B 4N6
Vancouver BC

Organizer:
SFU VentureLabs